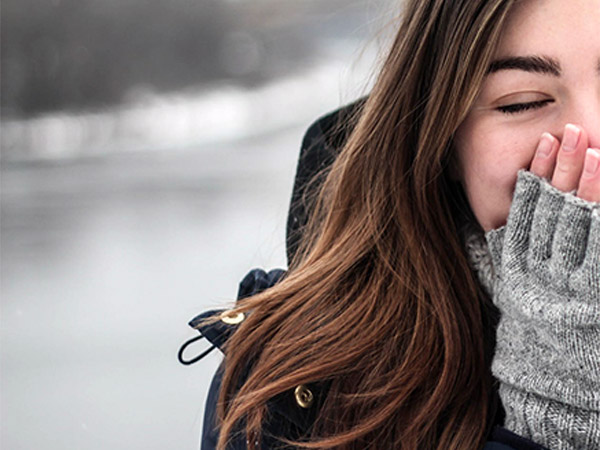 The plunging temperature and the excessive dry, artificial heat combine to wreak havoc on your hair. Have you touched your hair and it felt like a straw that's about to snap? Don't wait any longer as it is a sure sign of thirsty hair. It's common in the winter because the cold air can suck moisture out of your strands, making them look frizzy and unmanageable.
There are many reasons to love winter but dry, thirsty hair isn't one of those on the list. No matter what your hair type and texture, it is sure to suck the life out of your strands. What do you do?
How to Undo the Winter Damage on Thirsty Hair
Don't fret – you might panic at the sight of your dry, brittle hair. But it's not something that you can't do anything about.
Here are easy steps that will replenish your strands and bring back hydration to rescue your mane.
First off, avoid hair styling routines that add to the damage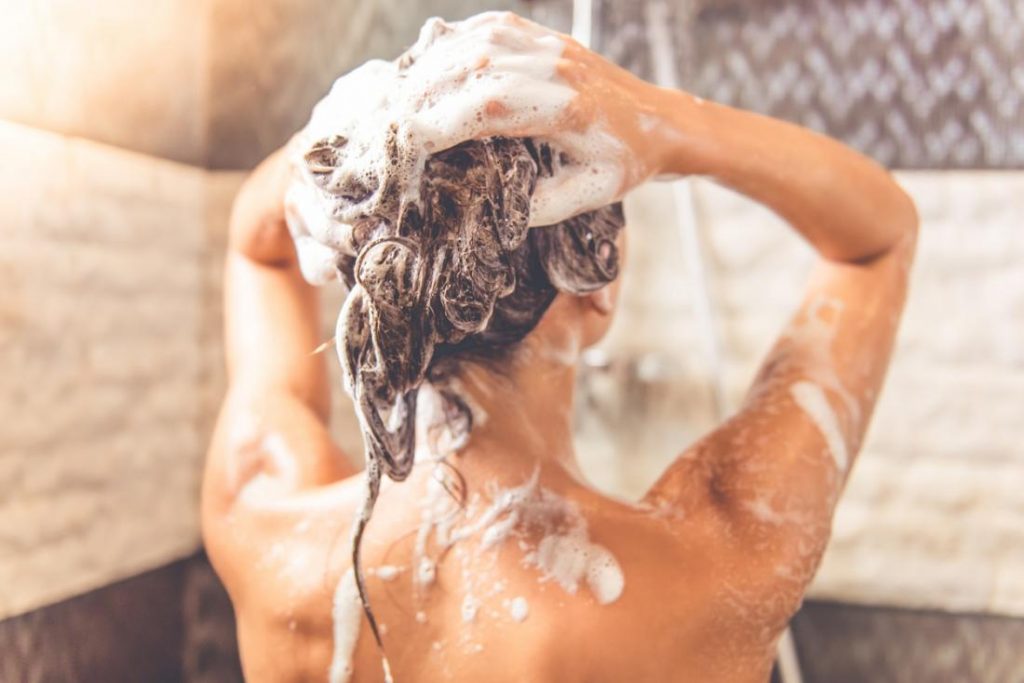 Prevention is better than cure. And that's no more true in the winter than any other season as far as your hair is concerned.
Always watch the water temperature when you shower. It might be tempting to dial up the water heater temperature during your shower session but too much heat can dry out your hair and increase the chance of hair breakage. The same is true with heat styling. The less you use heat for styling your hair, the less damage you are likely to cause.
Mask up!
Your hair deserves TLC in the winter. A good masking session should be a part of your regular haircare routine to reverse thirsty hair damage.
Ideally, you should use a hair mask once a week. Choose a deep soak mask that will supercharge the hydrating effect on your strands. You can find a variety of hair masks today so you will be able to find one that is suited for your hair types, such as those with colour-treated hair or natural hair.
Believe us when we say that the right hair mask can save your hair from damage!
Switch up your hair products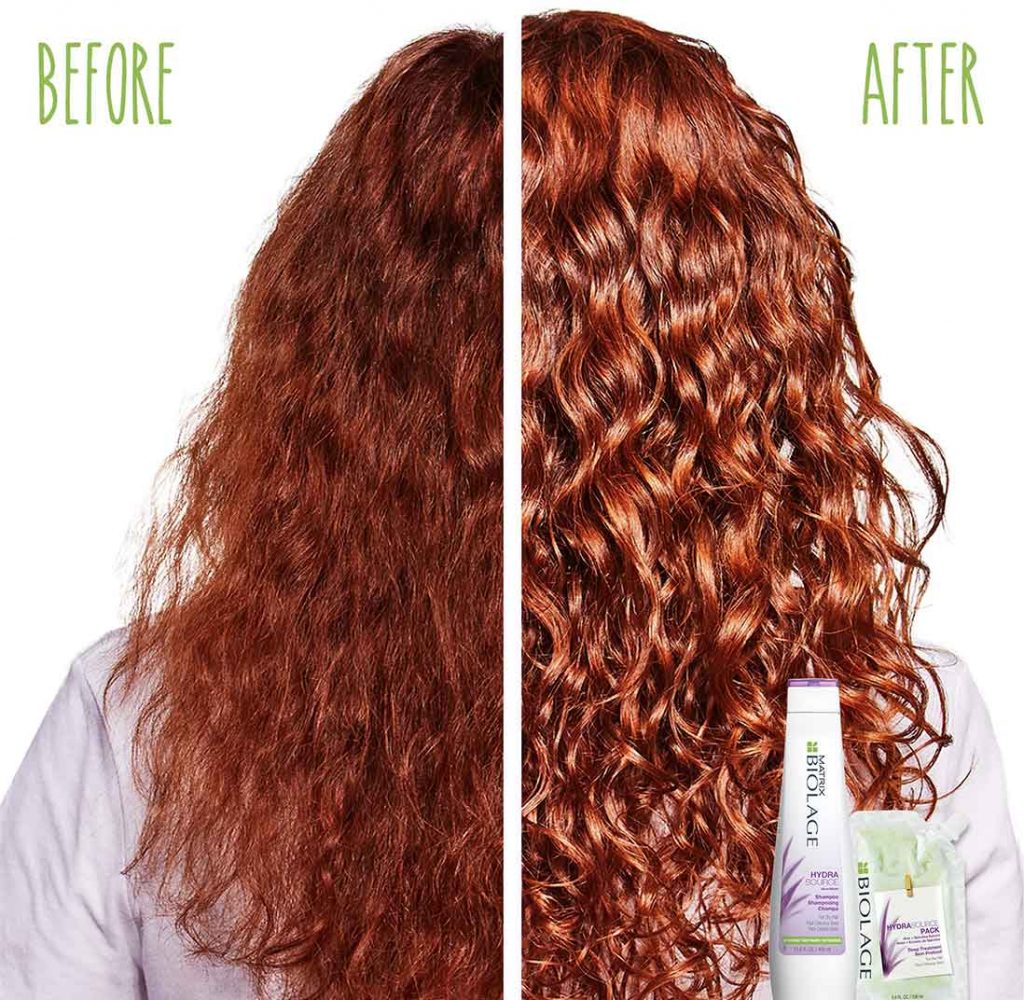 In the same way that you choose a mask that is designed to nourish your unique hair type or concerns, you should also choose hair products designed for winter hair care. For example, the Matrix Biolage Hydrasource range is developed using the Aloe plant and its beneficial properties. This range can inject your strands with moisture-retaining properties, which effectively quenches dry and thirsty hair.
Spend more time researching the best products that contain beneficial ingredients that are rich in moisturising properties. These will serve as a moisture reservoir so your hair can stay hydrated, shiny, and shimmery throughout winter.
Add the Matrix Biolage Hydrasource range to combat thirsty hair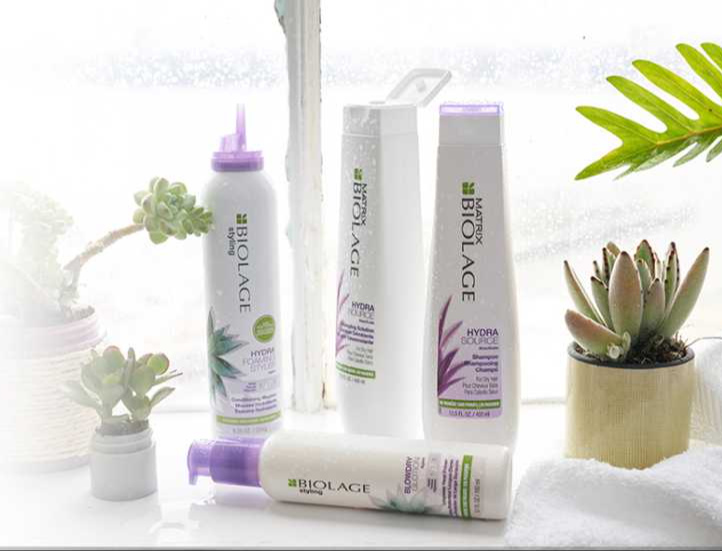 These are the best products to add to your winter haircare routine to combat thirsty hair:
Biolage Hydrasource Deep Treatment Pack – The perfect treatment for dry, stressed locks – this deep conditioning treatment adds moisture back into the hair as well as shine. It is infused with Aloe to strengthen and soften the cuticle and Spirulina to gently exfoliate the scalp.
Biolage Hydrasource Shampoo – Matrix Biolage Hydrasource Shampoo is a luxurious gel cleanser for dry, thirsty, and lacklustre hair.
Biolage Hydrasource Conditioning Balm – Matrix Hydrating Conditioning works to restore and replenish dry, damaged hair with its astounding array of natural botanicals. Conditions and clams hair, leaving it soft and touchable.
Biolage Hydrasource Daily Leave-In Tonic – Inspired by the aloe plant that never seems to dry, Matrix Biolage HYDRASOURCE moisturizing Daily Leave-In Tonic for dry hair helps optimize moisture balance for healthy-looking hair.
Matrix is a leading haircare brand that is known for its line of professional styling and haircare products. The Hydrasource range is the newest addition to the Biolage products that are specifically targeted to fix specific hair concerns. Shop the full range here!